Human Rights Behind Bars in Egypt
No more!
Latest Updates
Appeal hearing to lift travel bans in "foreign funding" case adjourned

On 14 September, South Cairo criminal court adjourned an appeal submitted by 13 human rights defenders challenging the travel bans issued against them in connection with case 173/2011, known as the "foreign funding" case. The appeal was adjourned until a hearing on 17 November.

Appeal by human rights lawyer Mohamed Ramadan rejected

On 11 September, Alexandria criminal court rejected an appeal submitted by human rights lawyer Mohamed Ramadan against his 45-day pre-trial detention order in Montazah case 16576/2018, in which he faces charges of joining a terrorist group, spreading false news and inciting protests.

Appeal against detention of human rights lawyer Ibrahim Metwally rejected

After a hearing on 10 September, Cairo criminal court rejected an appeal against the detention of human rights lawyer Ibrahim Metwally. He is being held in state security case 900/2017, in which he faces charges of establishing and leading an illegal group, spreading false news and communicating with foreign entities to support him in spreading his group's ideas. Ibrahim Metwally was arrested on 10 September 2017, which means his pre-trial detention now exceeds the two-year maximum prescribed by Egyptian law. His health has severely deteriorated during detention because of medical neglect and poor detention conditions.

Check out our 5 last newsletters
The Activists
Zyad el-Elaimy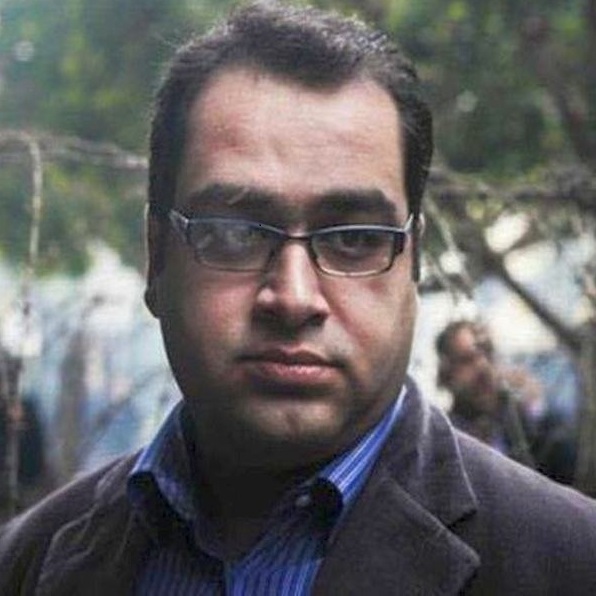 in prison for 90 days
Zyad el-Elaimy is a human rights lawyer, former parliamentarian and a leader of the Egyptian Social Democratic Party. He was a renowned figure of the 2011 uprising, initiating the 25 January Revolution Youth Coalition and delivering speeches in Tahrir square to mobilise Egyptian citizens to stand up for democracy and against injustice. Through his work as a lawyer, he has represented activists, politicians and trade unionists.
On 25 June 2019, Zyad was arrested at dawn by plainclothes security agents and held incommunicado for 14 days. He is currently being detained in a 4.8m2 cell with two others in Tora prison where he is denied recreation rights. Zyad is in poor health, whereby he suffers from asthma, diabetes, high blood pressure and a rare immunity disease, however he has been denied appropriate medical care. Moreover, his abysmal detention conditions – including lack of proper ventilation and access to sunlight – have led to a deterioration in his health.
Zyad's arrest was part of a widespread arbitrary arrest campaign launched at the end of June 2019 that targeted those coordinating to participate in the parliamentary elections next year through an opposition alliance called "Hope." The Ministry of Interior issued a statement accusing Zyad and others of a plan "to carry out violent and disorderly acts against State institutions simultaneously with creating a state of revolutionary momentum," financed by the Muslim Brotherhood. He was added to state security case 930/2019, known publicly as the "Hope" case, on charges of engaging with a terrorist group to help achieve its goals and spreading false news and statements. On 4 August, Cairo criminal court accepted a request submitted by the public prosecutor to seize the funds of the defendants in this case. Zyad's detention is renewed by the state security prosecution every 15 days.
For regular updates on Zyad el-Elaimy's case, follow the Facebook page @Freeelelaimy.
Ibrahim Ezz El-Din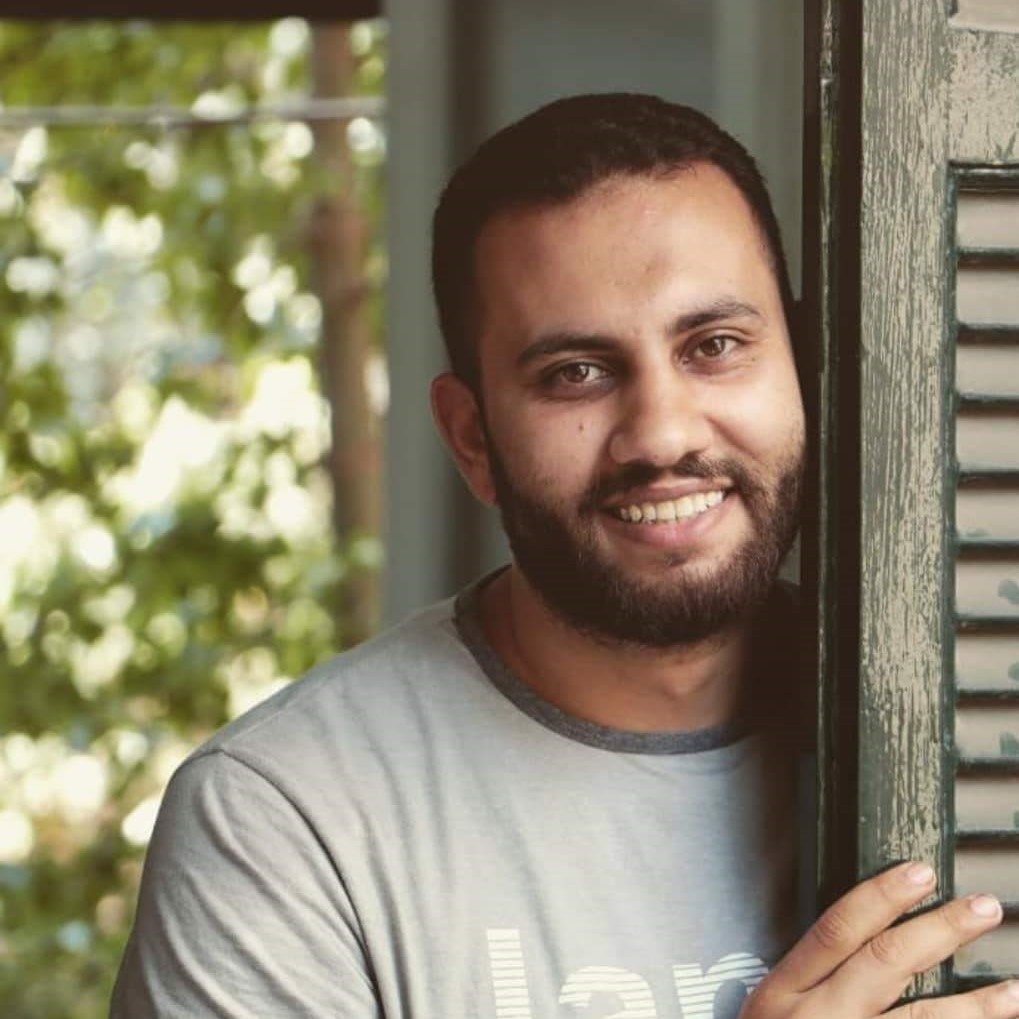 in prison for 104 days
Ibrahim Ezz El-Din is a researcher at the Egyptian Commission for Rights and Freedoms (ECRF) specialised in housing rights.
He was arrested in the evening of 11 June near his home in the Mokattam area of Cairo and taken to an unknown location. Since then, his family have not had any contact with him. Mokattam police station denies his presence within their premises. Both ECRF lawyers and his mother have submitted communications to the Attorney General regarding his arrest and disappearance.
It is believed that his arrest is linked to his criticism of government housing and urban planning policies, including towards shanty towns, evictions and the new Egyptian administrative capital.
HAITHAM MOHAMEDEEN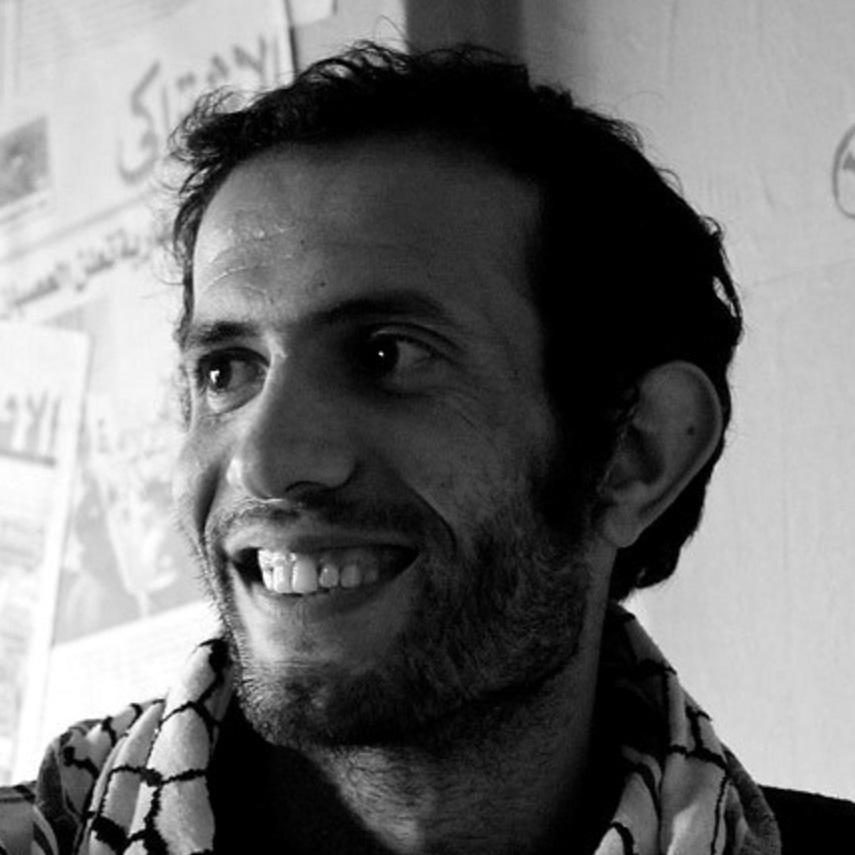 in prison for 133 days
Haitham Mohamedeen is a labour rights lawyer and left-wing activist.
He was in pre-trial detention from 18 May until 10 October 2018 pending investigation into state security case 718/2018, on charges of protesting the increase in the price of metro tickets, inciting others to protest, and involvement in a banned group. He was released with precautionary measures stipulating that he had to undergo police monitoring twice a week. On 5 January 2019, the court decided to reduce his precautionary measures to one two-hour visit to the police station each week.
On 13 May 2019, Mr Mohamedeen was arrested again, after he went to the police station having been told that they had not received the decision to revise his precautionary measures and that a report had been filed accusing him of not carrying out the measures. He appeared before the state security prosecution on 16 May and was detained for 15 days in a new case (741/2019), in which he faces charges of engaging with a terrorist group to help achieve its aims. His detention is regularly renewed.
He was previously arrested in 2013, accused of belonging to a secret organisation and spreading lies regarding the military, and then detained in 2016 after calling for protests following the transfer of the Red Sea islands of Tiran and Sanafir to Saudi Arabia.
Mohamed Ramadan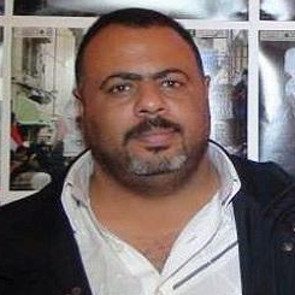 in prison for 287 days
Mohamed Ramadan is a human rights lawyer based in Alexandria. He has used his legal expertise to defend human rights activists and political prisoners in Egypt. He has also worked on cases of torture in police stations.
Ramadan has worked at the Arabic Network for Human Rights Information (ANHRI). Since 2014, he was a member of its Lawyers for Democracy Initiative, monitoring and documenting democracy in the country. He was also part of the legal team that represented woman human rights defender Mahienour El-Masry, who was sentenced to prison for violating the Protest Law.
In 2014, Ramadan was detained and mistreated in a police station in Alexandria after he attempted to file a complaint against the detention of Syrian refugees at the same station. In November 2016, security forces raided his house and arrested his mother and his sister. He was detained again, interrogated in December 2016 and charged with insulting National Security on social media.
In April 2017, Ramadan was sentenced in absentia to 10 years in prison, followed by five years of house arrest and a ban on using the internet for the same period. The decision was based on violations of the counter-terrorism Law 94/2015, known for its wide definition of "terrorist act", after he allegedly created a Facebook account expressing opinions that could potentially "disrupt public order" and "harm national unity". In 2018, Alexandria Criminal Court suspended the case until the Supreme Constitutional Court clarifies the constitutionality of some articles of the counter-terrorism Law under which he was convicted.
He was briefly arrested in June 2017 from a cafe in Alexandria, in the context of the protests against the transfer of two Red Sea islands to Saudi Arabia.
He was arrested once again in December 2018 and is being held in pre-trial detention pending further investigation. He is accused of joining a terrorist group and promoting its ideas, spreading false news, possessing pamphlets and yellow vests to call for protests against the government (similar to the 'Yellow Vest' protests in France) and using social media to promote a terrorist group. This was after posting a photo on Facebook of him wearing a yellow vest.
Shady Al-Ghazaly Harb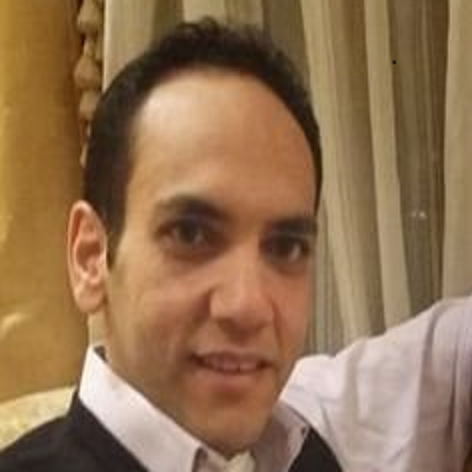 in prison for 497 days
Shady Al-Ghazaly Harb is a liberal political activist, an assistant professor of general surgery at Cairo University and a former politician in the Dustour party, as well as a well-known figure from the 2011 uprisings. His initial support for the 2013 ouster of Mohamed Morsi later turned into harsh criticism towards the current military government.
He has been in detention since 14 May 2018, following a summoning from the Giza prosecution according to his lawyer and is reportedly in solitary confinement. His wife, Fatima Harb, reported that despite the prompt payment of the EGP 50,000 bail, authorities refused to release him. His detention has been renewed every 15 days by Cairo's State Security Prosecution and for 45 days following orders of the Giza Criminal Court issued on 9 October 2018 and 8 January 2019. He stands accused of joining an illegal organisation, insulting president Al-Sisi and spreading false news within case 621/2018.
The case also included other activists and bloggers such as Amal Fathy, Shady Abu Zeid, Sherif el-Roubi, and Mohamed Radwan (Mohamed Oxygen). He was among the signatories of a petition calling for a boycott of the March presidential elections in January 2018. The Egyptian Centre for Economic and Social Rights has undertaken legal action demanding the end of his solitary confinement and asking to allow him to exchange correspondence with his family.
For the latest updates on his case, follow the @FreeShadyElGhazalyHarb Facebook page.
Shady Abu Zeid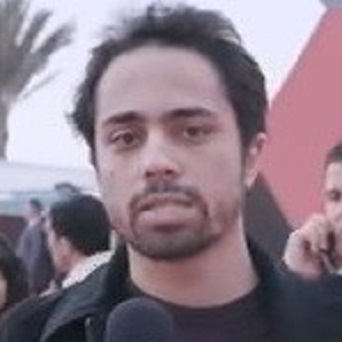 in prison for 505 days
Shady Abu Zeid is a satirist, comedian and blogger currently in pre-trial detention. He has been detained since 6 May 2018 on accusations of joining a banned group and spreading false news through Muslim Brotherhood-affiliated broadcast organisations within case 621/2018. After his arrest he disappeared for a day and a half, until his hearing before the Cairo's State Security Prosecution. On 9 February 2019, Cairo criminal court ordered his release with precautionary measures, but this decision was overturned two days later. His detention has been extended by Cairo's Criminal Court multiple times.
On 4 February 2017, Abu Zeid was sentenced to six months in prison in another case (1088/2018) in absentia for offending judicial officers. His lawyers appealed the sentence on 15 December 2018, but the appeal was rejected because he did not attend in person, as the prison authorities did not transfer him to court. He will be able to re-appeal once he is released in case 621/2018.
After recording a 2016 satirical video regarding national police forces on the anniversary of the 25th January Revolution for the satirical news show "Abla Fahita", he reportedly received threats from members of the police forces. This induced his family, supported by the Association for the Freedom of Thought and Expression, to file a legal complaint addressing the Interior Ministry. He has produced satirical content for social media channels like the Rich Content Facebook page and YouTube Channel since 2015, including on-street interviews with ordinary Egyptians .
For the latest news on Abu Zaid's case search for the hashtag #الحرية_لشادي_أبوزيد on Twitter.
Ezzat Ghoneim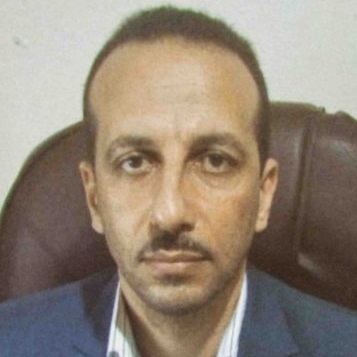 in prison for 571 days
Ezzat Ghoneim is a human rights lawyer and director of the Egyptian Coordination for Rights and Freedoms, a human rights organisation based in Cairo. He has defended political prisoners both in military and State Security courts.
He was arrested in March 2018 following a BBC report on torture and accused of spreading false news and joining a banned group. Initially interrogated without a lawyer, he was then kept in Tora prison for six months. Expected to be released following a decision of the Giza criminal court on precautionary measures in Supreme State Security case 441/2018, he went missing on 14 September 2018. Egyptian authorities did not provide any indication regarding his whereabouts. On 3 February 2019, he appeared before the Cairo criminal court who sentenced him to 45 days in detention. His pre-trial detention is regularly renewed.
In April 2019, the Working Group on Arbitrary Detention (WGAD) issued a legal opinion on his situation, concluding that his detention contravened several articles in the Universal Declaration of Human rights and that the "appropriate remedy would be to release Mr. Ezzat immediately and accord him an enforceable right to compensation and other reparations, in accordance with international law."
On 28 July 2019, the Egyptian authorities summoned Ezzat Ghoneim and questioned him in another case over "membership in a banned group".
For the latest developments in Ghoneim's case check the Twitter hashtag #عزت_غنيم_فين and the informal Facebook campaign @freeghoneim.
Ibrahim Metwally Hegazy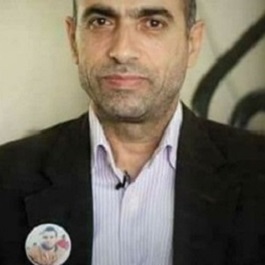 in prison for 743 days
Ibrahim Metwally Hegazy is a human rights lawyer and the co-founder and coordinator of the Association of the Families of the Disappeared. Metwally represents families of people forcibly disappeared by the Egyptian state and was reported for providing legal advice to the family of Giulio Regeni, the Italian Cambridge university student who disappeared on 25 January 2016 and whose body was found bearing signs of extreme torture.
Metwally was arrested on 10 September 2017 at Cairo International airport while travelling to Geneva to attend a session of the UN Working Group on Enforced or Involuntary Disappearance (WGEID). Metwally is accused of founding and leading an organisation that was established illegally. He is currently being held in the notorious al-Aqrab (scorpion) prison, part of the Tora maximum security compound.
His pre-trial detention is systematically renewed every 45 days. His health has deteriorated during detention and he suffers medical neglect. For more than a year and a half, he has been prevented from exercising and denied visitation rights.
Ismail Al-Iskandarani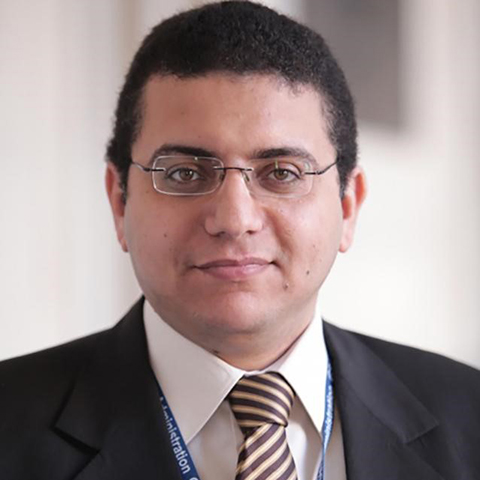 in prison for 1394 days
Ismail Al-Iskandarani is a researcher and journalist who was detained upon his return to Egypt from Germany on 29 November 2015.
After having been held for more than ten hours at the airport of Hurghada, he was later moved to State Security Prosecution after the authorities searched his laptop and found articles he wrote on Sinai and other political issues. He was interrogated on charges of belonging to an illegal group, the Muslim Brotherhood, and spreading its ideas, in addition to intentionally disseminating false information.
Mr Iskandarani is one of very few well-informed journalists and researchers to have published extensively on the political, security and human rights situation in the Sinai Peninsula. In that context, he has provided rare and credible analysis on the conditions endured by the civilian population of North Sinai, an area where a sweeping counter-insurgency operation is being implemented by the military.
After spending more than two years in pre-trial detention, Mr Iskandarani was sentenced on 23 May 2018 to 10 years in prison by a military court. According to Reporters Without Borders, the ruling was upheld on 24 December.
Read more on his blog (in Arabic) about Sinai and this petition for his release.
Ismail al-Iskandarani is an associate researcher with the Arab Reform Initiative, and was a guest researcher at the Woodrow Wilson International Center for Scholars in Washington, DC.
For updates on his situation, follow the hashtag #الحرية_لاسماعيل_الاسكندراني on Facebook.
Ahmed Douma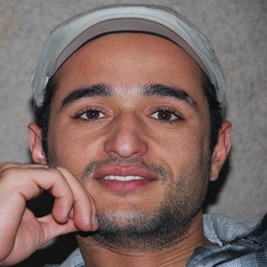 in prison for 2120 days
Ahmed Douma is a prominent political activist in Egypt and was one of the founders of both the Kefaya and April 6 Youth Movement. He was imprisoned 18 times under the regimes of Mubarak and the Supreme Council of the Armed Forces and twice under Morsi's presidency. His health has deteriorated during detention and he has recently been denied visitation rights.
On 9 January 2019, Ahmed was sentenced to 15 years in prison and given a 6 million EGP fine by a Cairo criminal court as part of a case known as the Cabinet clashes, dating back to 2011, when military forces violently dispersed a demonstration in front of the Cabinet building and clashed with protesters. Ahmed was initially brought to court in May 2012, along with other defendants on charges of assaulting police, unlawful assembly and vandalising property. He was given a life sentence in February 2015. However, this sentence was overturned in October 2017 and his retrial began several months later, ending in January 2019.
Ahmed has also been given sentences in three other cases. In December 2013, he was sentenced to three years in prison and a fine on protest-related charges. This decision was upheld by the Court of Cassation in January 2015. He was given another three years in prison and a fine in December 2014 for insulting the judiciary. However, this sentence was overturned in May 2017 and only the fine was upheld. Finally, in January 2016, he was charged with assaulting a police office on the way to court and given 6 months in prison, subsequently reduced to one month.
Follow this Facebook page for regular updates on Ahmed Douma.
Alaa Abdel Fattah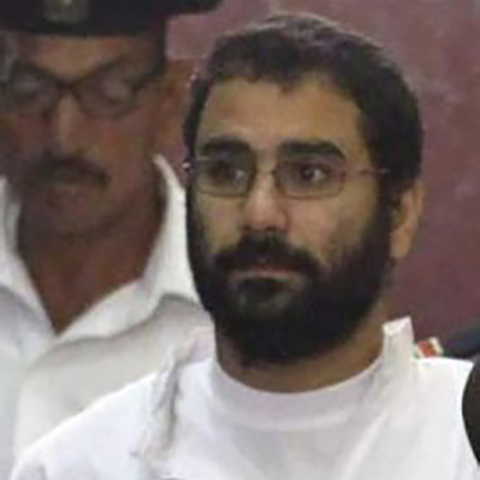 Alaa Abdel Fattah is an Egyptian activist, Free Open Source Software developer who has been at the forefront of the struggle for change in Egypt for many years, working relentlessly for the "bread, freedom and social justice" called for by the 2011 revolution. As a result, he has the unfortunate distinction of having been arrested not only by Mubarak but also all the different regimes that have ruled Egypt since the 2011 revolution.
Alaa served a five-year sentence for "organising a protest" against military trials for civilians in front of the Shura Council. This case, monitored and considered an unfair trial by EuroMed Rights, was challenged with an appeal in front of the Court of Cassation. The court delivered a final ruling on November 2017 upholding the five-year sentence.
During Alaa's time in detention, his father, renowned human rights and constitutional lawyer, Ahmad Seif, died at 60 and his younger sister, Sanaa, was tried – also for protesting – and served 14 months of a two-year jail sentence.
On 29 March, he was finally released and returned home. However, his is only partially free as he has to spend 12 hours every night for the next five years locked inside a police station. Each day from 6pm to 6am, he is detained in solitary confinement and not allowed access to his phone. He has received threats that the authorities will put him back in prison because he "has not changed," according to his family.
Following a ruling of the Court of Cassation on 15 October 2018, Alaa was fined with LE 30,000 in a second case for tweets allegedly questioning Egypt's judiciary independence. The case included other 24 prominent human rights defenders - including Amr Hamzawy, as well as opposition figures.
For updates on his situation, follow the Facebook page Free Alaa.
Mahmoud Abu Zeid (Shawkan)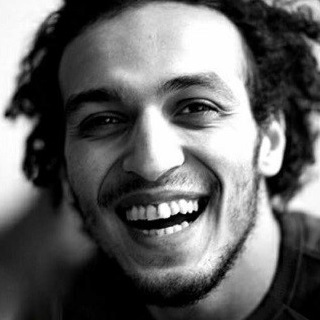 Mahmoud Abu Zeid, mostly known as Shawkan, is an Egyptian photojournalist who was arrested on 14 August 2013 while covering the Rabaa al-Adawiya Square protests. His case was part of the mass trial against 700 defendants who were arrested in connection with the August 2013 protests against the Egyptian military's coup. The case is known as the "Rabaa dispersal" case.
When Shawkan was arrested, police officers did not explain the reason of his arrest nor did they present him with a warrant. He was taken to Cairo Police Station where he was detained and questioned by a prosecutor without the presence of his lawyer. He was thereafter taken to the Abu Zaabal Prison along with other detainees who were arrested in relation to the protest at Rabaa Square. Shawkan remained in detention and was transferred to the notorious Tora prison (also known as "the Scorpion") in December 2013, where he was detained in a 3 by 4 meter prison cell with 12 other individuals. He narrated the hardships of his conditions in the Tora prison in a letter to mark his 600 days in pre-trial detention, saying
"Tora prison is like a cemetery. It is a place where dreams come to die"
After spending a period of three years in extended pre-trial detention, Shawkan was eventually charged with nine offenses on 26 March 2016, including murder, putting him at risk of being sentenced to death. Other charges include joining a criminal gang, attempted murder, participating in a gathering with the purpose of intimidation and creating terror and exposing people's life to danger, obstructing public utilities, overthrowing the regime through the use of force and violence, a show of strength and the threat of violence, resisting the authorities, obstructing the implementation of laws, surveillance, and disturbing public space.
Shawkan was only allowed to meet with his lawyers on an arbitrary basis and was not allowed to meet with his lawyers privately. On several occasions, he was denied access to his legal counsel and was not notified of several meetings and hearings that took place.
A major concern was Shawkan's health as he was diagnosed with Hepatitis C shortly before his arrest. His family and lawyers filed several appeals to request his release on medical grounds. In the meantime, Shawkan was systematically denied any medical care. In a court session that took place on 27 December however, the judge presented a report by the Tora prison doctor stating that Shawkan was in perfect health.
On 3 March 2018, the prosecutor in the "Rabaa dispersal" case requested the death penalty ("death by hanging") for him. No evidence was presented that could prove Shawkan's responsibility for any of the offenses he has been charged with.
On 8 September 2018, a court sentenced him to five years in prison, which he had already served in pre-trial detention. The hearing was part of a mass trial against alleged protesters at the Rabaa sit-in of August 2013. As part of this case, 75 defendants have been sentenced to death. The UN High Commissioner for Human Rights said that the decision resulted from an unfair trial and that, if carried out, it would amount to "a gross and irreversible miscarriage of justice".
On 4 March 2019, Shawkan was released and returned home after more than 5 years in detention. However, he is only partially free as he has to spend 12 hours every night for next five years in the police station.
For the latest updates, check out the Freedom For Shawkan Facebook Page here.
Amal Fathy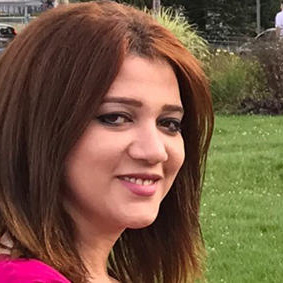 Activist Amal Fathy was arrested on 11 May 2018 after security forces raided her house, where she was present with her husband Mohamed Lotfy, executive director of the Egyptian Commission for Rights and Freedoms, and their three-year-old child. Their phones were seized and their house searched, then they were both taken to the Maadi police station. While Mr Lotfy was released shortly after, Ms Fathy was referred to the prosecutor, who decided to hold her in pre-trial detention on the basis of a suspected incitement to overthrow the ruling system, publishing lies and misusing social media, in relation to a Facebook video posted on 9 May 2018 on her Facebook account criticising the failure of the Egyptian government at protecting women against sexual harassment.
Additionally, on 13 May 2018, she was charged of deliberately thwarting the presidential elections, disturbing public opinion, joining a banned group, using the internet to spread ideas calling for terrorist acts, and deliberately spreading false news that harmed public interest. These accusations are part of a second case (621/2018) that also includes online activist Mohamed Oxygen, among others.
On 19 June, a judge ordered her release on bail of 10,000 Egyptian pounds, pending investigations in the first case (1997/2018). As the prosecution in the case appealed the decision, Ms Fathy had to appear before a criminal court on 21 June, which upheld the judge's decision. On 28 September, the Maadi misdemeanour court handed her a two-year prison sentence for spreading false news with intent to harm the Egyptian state and public indecency. The appeal session on 30 December upheld this decision. She will appeal before the Cassation Court.
EuroMed Rights commissioned experts from Solicitors' International Human Rights Group (SIHRG) to observe her trial and found many breaches of Ms Fathy's fair trial rights, namely: her right to know the details of the charges against her, to prepare a defence, and to be presumed innocent, as well as her right to legal assistance and her right to call and examine witnesses.
Conditionally released following a court order of 18 December pending investigation in case 621/2018, she returned home on 27 December. She spent over a month not able to leave her home except for medical treatment, until her probation was modified on 9 February. She is now allowed to leave home freely but is required to undergo police monitoring twice a week for four hours.
Ms Fathy risks being re-arrested at any time.
In May 2019, Amal Fathy won the Bruno Kreisky prize for human rights, highlighting her courageous work defending human rights in Egypt.
Mostafa el Hassan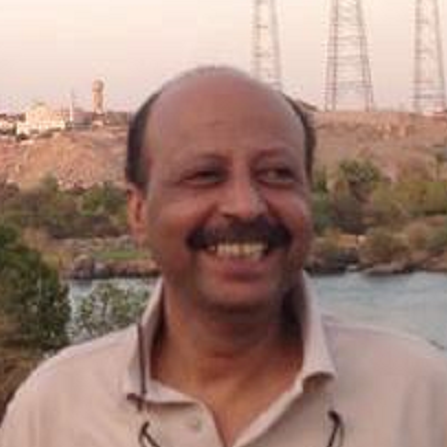 Mostafa el Hassan is a lawyer and head of the Hisham Mubarak Law Center, a Cairo-based legal organisation promoting human rights and legally supporting victims of human rights violations in Egypt. His assets and those of the organisation were frozen in September 2016 as he was accused of establishing an organisation in violation of the NGO law and illegally receiving foreign funding in case 173/201, known as the foreign funding case. He was added to the list of defendants, together with other human rights activists, in April 2016, then summoned and questioned again on case 173 in April 2017, and subsequently released on bail on the same day.
For more information on the Hisham Mubarak Law Centre, visit the Centre's Facebook page.
Hisham Gaafar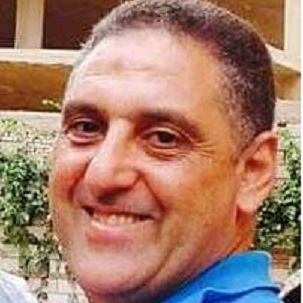 Hisham Gaafar is the director of the Mada Foundation for Media Development and a member of the Journalists' Syndicate. He was arrested when security forces stormed the headquarters of Mada on 21 October 2015. He was interrogated by the state security prosecution and his lawyers were barred from attending the interrogation. He is accused of receiving illegal foreign funding and belonging to the Muslim Brotherhood.
He spent most of his time in al-Aqrab/Scorpion section, the maximum-security wing of the Tora prison compound. In May 2017, a court listed Gaafar on a terrorism list. In December 2018, the UN Working Group on Arbitrary Detention concluded that his deprivation of liberty was arbitrary and requested his immediate release. He suffers many health problems which severely deteriorated during detention due to medical neglect and being kept in solitary confinement.
On 26 March 2019, Cairo Criminal Court ordered his release with precautionary measures, after more than three years in pre-trial detention (which greatly exceeds the maximum period of two years allowed by the law). He finally returned home late at night on 6 April.
On 13 February 2019, his family submitted his application to run for the Journalists' Syndicate's mid-term elections. However, the electoral commission of the syndicate subsequently announced that it had excluded him from the final applications after receiving an appeal from a candidate challenging his candidacy for not signing the application in person. Lawyers at the Arabic Network for Human Rights Information appealed this decision on 21 February.
For updates, follow the Facebook page Hesham Gaafar.
Khaled Ali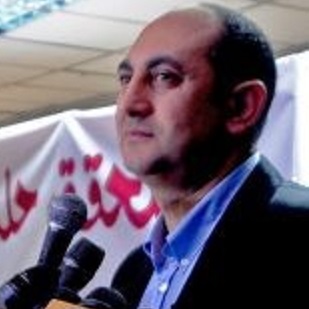 Khaled Ali is a human rights lawyer. He was at the head of the Egyptian Centre for Economic and Social Rights  (ECESR), co-founded  both the  Front  for  Defending  Egypt's Protesters and the Hisham Mubarak Law Centre (HMLC) and founded the Aish we Horreiya (Bread and Freedom) party. He has worked on anti-corruption issues, workers' rights and freedom of expression, association and assembly.
He declared his intention to run for the 2018 presidency in February 2017 and withdrew his candidacy in January 2018 mentioning external pressure as a primary reason for his decision. In May 2017 charges were brought against him for allegedly making an obscene gesture in public while celebrating the Supreme Administrative Court's decision of January 2016 rejecting an agreement to transfer two Red Sea islands to Saudi Arabia. He was subsequently sentenced to three months in prison.
Ali's appeal was dismissed and a three-month jail sentence was upheld on 19 September 2018, suspended for three years. EuroMed Rights and the Bar Human Rights Committee of England and Wales monitored the trial and published a trial observation report highlighting an inappropriate proximity between the judges and the prosecution.
On 6 October 2018 a travel ban was issued against him without any formal notification and he was added to a watch list reportedly due to his suspected involvement in case 173 /2011, known as the foreign funding case. Ali gave legal assistance to several defendants within the same case.
To know more about Khaled Ali and his work, follow his Twitter account here.
Magdy Abdel Hamid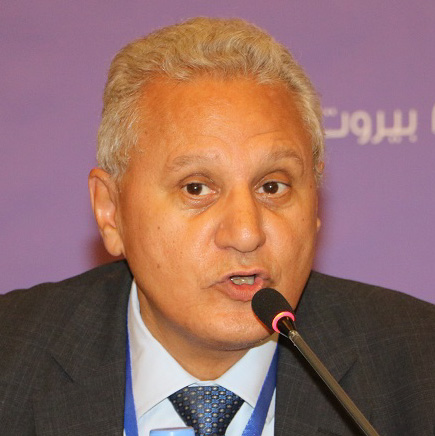 Dr. Magdy Abdel Hamid has worked as a consultant on political development policies, civil society and human rights policies and training programs. He is a consultant to UN agencies, IDEA, DRI, EPD and EU. He is also the chairman of the Egyptian Association for Community Participation Enhancement (EACPE).
On 2 October 2017, while going to Amman to attend the Policy Forum on Development, organised under the EU Euro-Mediterranean Partnership, he was prevented from traveling outside Egypt.
Suzanne Fayyad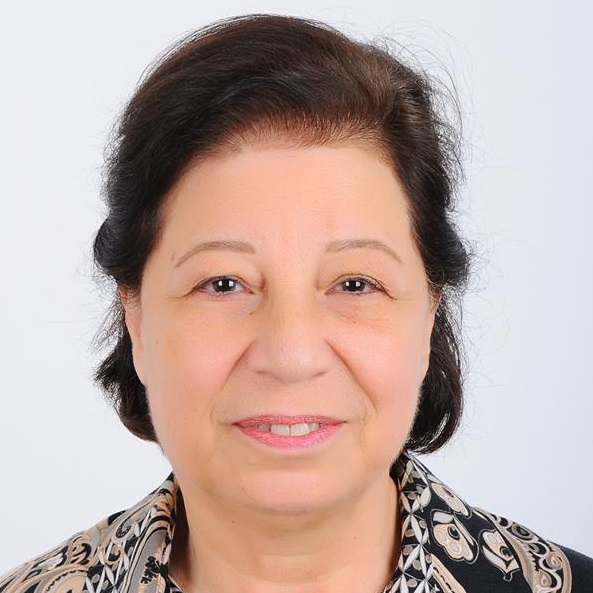 Dr Suzanne Fayyad, co-founder of Al Nadeem Center for the Rehabilitation of Victims of Violence and Torture, was banned from travel in the morning of 18 October 2017 by Cairo airport authorities. She was informed the ban was ordered by the investigative magistrate as she was boarding a flight to Tunisia to attend a conference on the rehabilitation of child torture victims. However, she was not informed about the reasons for the order.
On 24 May 2018, Suzanne Fayyad, together with her colleague Dr Magda Adly, was summoned to appear in front of the investigating judge as part of the case 173/2011, known as the foreign funding case against NGOs.
As Al Nadeem highlighted in a statement, this decision came only a few weeks after the centre received the Amnesty International Germany's Human Rights Award.
In February 2017, El Nadeem, the most prominent organisation providing support to victims of torture and violence in Cairo, had been shut down following an administrative order decreed one year before, upon instruction of the Health Ministry.
Azza Soliman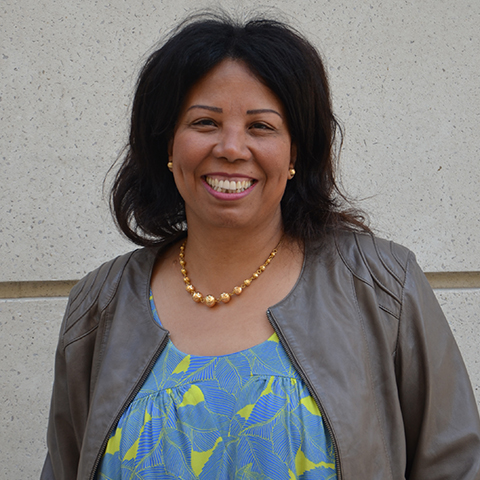 Azza Soliman is a prominent lawyer and the founder of the Center for Women's Legal Assistance (CEWLA). She is currently serving on its board of trustees. CEWLA is a feminist organisation that campaigns to promote gender equality, focusing in particular on legislative reform and awareness-raising.
In November 2016, Azza Soliman's personal bank account and that of her law firm, Lawyers for Justice and Peace, were frozen by instruction of the Central Bank. Shortly after that, when trying to flight to Jordan to participate in a training on human rights, she was notified that she was banned from travelling.
In December 2016, she was arrested from her home and escorted to the police station by security forces. She was later transferred to the New Cairo court where she was interrogated by the investigative judge of case no 173, known as the foreign funding case. Released on bail in the evening, she is nevertheless currently under investigation, charged with tax evasion, receiving illegal foreign funding "with the aim of harming national security", and founding an illegal entity.
In July 2017, two of her colleagues at the LJP, Seham Ali and Abeer Ali, were summoned for questioning by the investigative judge, accused of the same charges. Abeer could not attend the interrogation and Seham, who was reportedly asked about Azza's activism, was released on bail.
Azza has appealed both the travel ban and the assets freeze decision, finding out that the general prosecutor's list (the only legal list regarding travel bans) did not include her name and that, in consequence, the travel ban is illegal.  After a lengthy judicial procedure, the appeal on the travel ban was rejected. The case she filed against the bank that blocked her account is still ongoing.
Azza Soliman was a witness to a murder of activist Shaimaa ElSabbagh, who was killed while peacefully protesting on 24 January 2015. Two months later, the Qasr El Nile Prosecution Office in Cairo changed Ms Soliman's status from being a witness to the killing of Shaimaa ElSabbagh to a defendant, accused of protesting illegally. She was acquitted of the charges, which the prosecutor subsequently appealed.
Malek Adly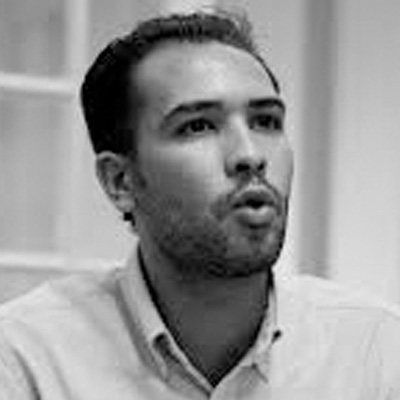 Malek Adly is a prominent human rights lawyer and the director of Lawyers Network at the Egyptian Centre for Economic and Social Rights (ECESR), which seeks to promote and mobilise social movements to spread the culture of human rights.
He is one the founders of the Front for Defending Egypt's Protesters, a group comprising of 34 human rights organisations and several lawyers, which documents illegal practices carried out by state police forces against peaceful protesters.
Upon his arrest in Cairo's Maadi district on 5 May 2016, Malek Adly was charged with attempting to overthrow the regime, accused of "inciting protests" rejecting the deal between Egypt and Saudi Arabia over two Red Sea islands. He was transferred to Tora prison, where he was reportedly mistreated and beaten in detention, and denied family and lawyer visitation rights.
On 28 August 2016, he was released from prison after having spent nearly 4 months in pre-trial detention in solitary confinement. The charges against him were only dropped in August 2018.
Additionally, in August 2017, Malek Adly was summoned for interrogation by the investigative judge in case 173/2011, known as the Foreign Funding case, accused of conducting activities with the purpose of "harming national security" as an employee at the Hisham Mubarak Law Center in 2010.
He is subject to a travel ban.
Esraa Abdel Fattah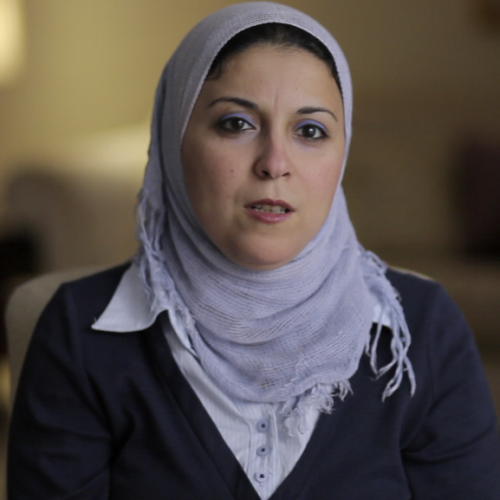 Esraa Abdel Fattah is an Egyptian political activist. She advocates through digital media for human rights and in defence of youth protest movements in Egypt.
On 13 January 2015, Ms Abdel Fattah was prevented from boarding a flight to Germany as the police officers at the Cairo Airport informed her that a travel ban has been issued against her, without any prior notification. She filed a lawsuit to ask for the travel ban to be lifted, but in June 2015 the Cairo Administrative Court decided to uphold it. A decision that was upheld by the Criminal Court of South Cairo District in December 2015.
She has been under a travel ban for about 4 years without any investigation or case file. The only information that she has received is that she is investigated as part of the case no 173/2011, known as the "foreign funding" case, in which leading Egyptian human rights defenders are targeted.
On 4 October 2018, Ms Abdel Fattah was summoned for interrogation as part of case no 173/2011, investigated for participating in the establishment of an entity that received foreign funds and conducted civil society activities without being registered as a civil society organisation. She was released on bail.
In 2008, Ms Abdel Fattah became known for co-founding the 6th of April movement during the mass protests against workers' low wages and increasing food prices. She called for a day of civil disobedience on Facebook that mobilised thousands of young people asking for political change. She was imprisoned for several weeks by the Egyptian security for her role in organising the protest. During the 25th January uprising in 2011, she took a leading role in keeping the media updated about the situation on the ground.
She became a symbol of resistance and struggle for women human rights defenders and the youth movement in Egypt, which earned her international attention and recognition. Freedom House awarded her the "New Generation Democratic Activist" prize in 2010; she was nominated "Woman of the Year, 2011" by Glamour magazine and she was among the nominees for the Nobel Peace Prize 2011.
Mozn Hassan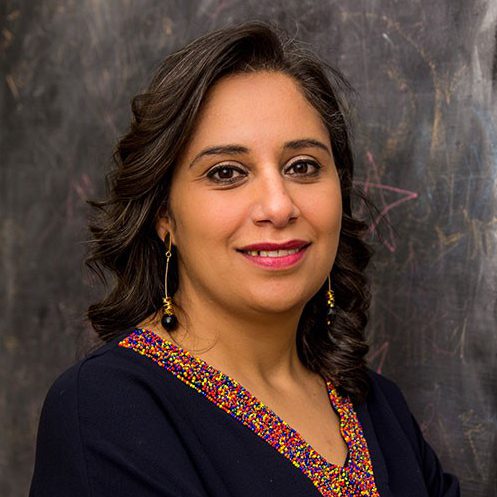 Mozn Hassan is a woman human rights defender and the founder and executive director of Nazra for Feminist Studies (www.nazra.org), a feminist organisation working in Egypt and the MENA region on gender equality and combatting violence against women.
She was summoned to appear before a judge investigating what is known as the "foreign funding case" after her participation at the UN Commission on the Status of Women (CSW) in March 2016.
In June 2016, airport authorities in Cairo prevented her from travelling to Beirut, where she was supposed to participate in the executive committee meeting of the Women Human Rights Defenders Regional Coalition for the Middle East and North Africa, as a regional expert.  This travel ban is a clear reprisal measure designed to silence her voice and to stop her from participating in international advocacy. A request to overturn the ban was considered by Cairo criminal court on 20 June 2019, before being postponed to a session on 14 September 2019.
Ms Hassan also published several articles on the issue of sexual violence against women in the public space and women's political participation.
She is among the 2016 laureates for the Right Livelihood Award, but due to the ban, she has not been able to travel to receive the prize. In 2013, Ms Hassan was awarded the inaugural Charlotte Bunch Human Rights Defender prize at the Global Fund for Women's 25th Anniversary. Ms Hassan is also a Board Member with the Global Fund for Women and the Association for Women's Rights in Development (AWID), as well as a member of the Regional Experts' Committee of the Regional Coalition for Women Human Rights Defenders in the Middle East and North Africa (MENA).
In January 2017, Ms Hassan's assets were frozen as part of criminal case No. 173/2011, known as the "foreign funding" case.
On 16 March 2018, Nazra for Feminist Studies announced the closing of its headquarters. The decision came 14 months after Ms Hassan's personal assets were frozen as well as the assets of the Nazra company and association. Although the headquarters will be closed, Nazra announced that it will continue to carry out its activities in support of women's rights.
Gamal Eid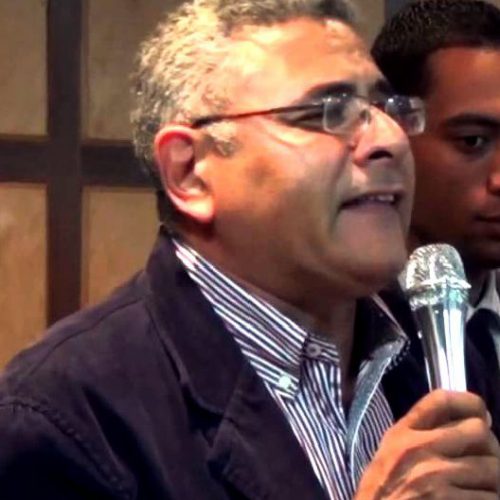 Gamal Eid is a prominent human rights defender and executive director of the Arabic Network for Human Rights Information (ANHRI). Mr Eid founded ANHRI in 2004 with the aim of establishing an organisation to defend human rights in general, and freedom of expression in particular in Egypt and the Arab world through research and legal support to victims.
On 4 February 2016, Mr Eid was denied by Cairo Airport officials from boarding a flight to Athens.  He had no prior knowledge, no notification or summon for investigation regarding the travel ban and didn't receive any information about the judicial body responsible for it.
Mr Eid is a lawyer who graduated from `Ain Shams University College of Law and served as a defence attorney in several human rights cases during the Mubarak era.
Mohamed Zaree
Mohamed Zaree has been the Egypt Office Director of the Cairo Institute for Human Rights Studies (CIHRS) since 2014. He leads CIHRS' research, human rights education, media outreach and national advocacy activities in Egypt. He also coordinates the Forum of Independent Egyptian Human Rights NGOs, created in 2007.
Since 2012, Mohammed Zaree has represented CIHRS in several official committees charged with drafting a new NGO law for Egypt. He has advocated for freedom of association with different Egyptian ministries under the presidencies of the Supreme Council of the Armed Forces, Mohammad Morsi and Adly Mansour.
On 26 May 2016, Mohamed Zaree was stopped at Cairo International Airport before boarding a flight for a business trip. The officers informed him that a travel ban had been imposed on him, based on an order by the investigative judge of the case no 173/2011, known as the "foreign funding case."
Mohamed Zaree is a leading protagonist of Egypt's human rights movement and remains the representative of CIHRS in Egypt. However, his personal safety and freedom are at risk due to the prosecution of the foreign funding case, which targets many human rights defenders in Egypt. As part of the repressive pre-trial measures, CIHRS' assets were frozen on 17 September 2016.
In October 2017, Mohammed Zaree received the Martin Ennals Award for Human Rights Defenders. Zaree could not attend the ceremony as he remains banned from travelling. His wife and two daughters travelled to Geneva to receive the award on his behalf.
Negad El Borai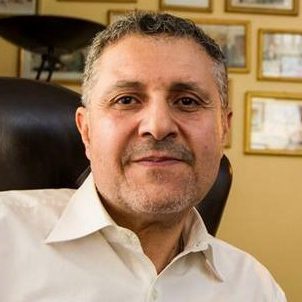 Negad El Borai is a prominent human rights lawyer and a well-known figure in Egypt's civil society. He chairs the law firm United Group for Law, which provides legal support to civil society organisations and victims of human rights violations. The firm also engages in monitoring and documentation of human rights violations pertaining to freedom of expression and opinion, and conducts workshops to raise awareness on these issues.
In March 2015, the High Judicial Council filed a complaint against him for drafting a law for the prevention of torture in line with Egypt's international commitments, organising a workshop for open discussion with other experts and advocating for its promulgation before the Egyptian authorities. Since then, he has been summoned on five occasions and arrested for "implementing human rights activities without a license", "deliberately spreading false information with the purpose of harming public order or public interest" and "receiving illegal funds".
In July 2017, an administrative court banned United Group from conducting human rights activities; endorsing the Social Affairs Ministry's decision to prohibit the law firm's recognition as a civil society group for purportedly violating the Law on associations and non-governmental organizations (Law 84/2002).
Negad El Borai is currently under a travel ban that hinders his peaceful work. The travel ban, based on the controversial foreign funding case, was notified to him in January 2017 as he attempted to attend a conference in Jordan.
Ahmed Ragheb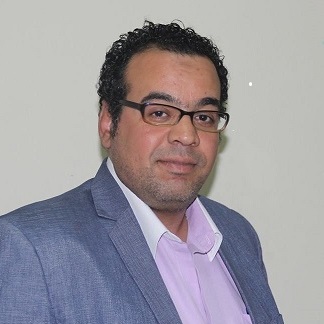 Mr Ahmed Ragheb is a lawyer and founder of the National Community for Human Rights and Law (NCHRL). He is also one of the founders of the Hisham Mubarak Law Center. He works to promote and protect human rights through NCHRL and in his capacity as a lawyer.
On 15 November 2016, Mr Ahmed Ragheb was told by passport control officials at Cairo International Airport that he was banned from travelling based on a judicial order issued against him in May 2016 by an investigative judge. He was travelling to Morocco to participate in the 22nd session of the Conference of the Parties (COP 22) of the United Nations Climate Change Conference. The order was issued without prior notification and without known charges against him.
In July 2017, Mr Ragheb was interrogated and released on bail in relation to case 173/2011, known as the foreign funding case. He has been charged with receiving funds intended to harm national interest and establishing an organisation without registration in relation to his role at the Hisham Mubarak Law Center.
Abdel Hafez Tayel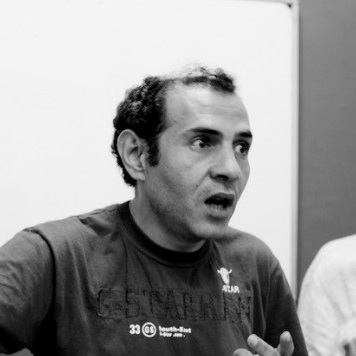 Abdel Hafez Tayel is the founder of the Egyptian Center for the Right to Education, an organisation promoting human rights education in Egypt.
On 17 September 2016, the Cairo Criminal Court confirmed the order to freeze his personal assets based on an accusation of illegally receiving foreign funding. If found guilty, he can face up to 25 years of imprisonment.
In November 2016, Abdel Hafez Tayel was heading to Kuwait to attend an international conference on education when airport authorities detained him for several hours before ordering him to head home. He was banned from travelling.
In June 2017, Abdel Hafez Tayel was summoned for interrogation, formally charged and interrogated by the investigative judge in the "foreign funding case" against NGOs. Tayel is accussed of receiving foreign funding with the aim of harming national security, establishing the independent Teachers' Union in violation of the law, tax evasion and "moral fraud".
Tayel has also been questioned about an article he wrote calling ex-President Mubarak a criminal.
Aida Seif Al-Dawla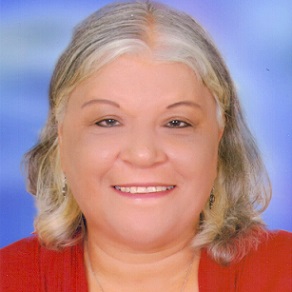 One of the founders of Al-Nadeem Center for Rehabilitation of Victims of Violence, she was issued a travel ban on 23rd November 2016 on the basis of her involvement in an unspecified court case.
She had not received any prior notice of the ban from the public prosecutor, but an officer at the airport, where she was first stopped, suggested her lawyer gave the wrong address.
The Al-Nadeem Center's rehabilitation clinic was threatened with closure in February 2016 following a dispute with the Health Ministry over the legality of the team's advocacy work against torture. The closure was executed a year later in 2017 and is currently being contested by the center in court.
Nasser Amin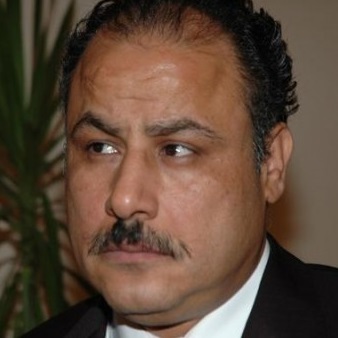 Nasser Amin is the director of the Arab Centre for the Independence of the Judiciary and the Legal Profession in Egypt, as well as the Chairman of the Complaints Committee of the quasi-official National Council for Human Rights. He has worked on cases of enforced disappearances and torture, which he has described as a systematic pattern.
On the 14 July 2016, he was prevented from travelling to Beirut for a conference by the security officers at Cairo International airport based on an order of the Public Prosecutor. The reason behind the travel ban was not stated by the authorities.
Hoda Abd El-Wahab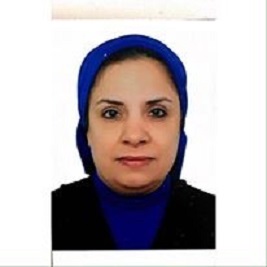 Hoda Abd El-Wahab is a lawyer and Executive Director of the Arab Centre for the Independence of the Judiciary and the Legal Profession, a regional organisation established in Cairo in March 1997
On 20 June 2016, she was travelling to Oslo to participate in an international conference on the death penalty when she was informed by officials at Cairo International Airport that a judicial order imposed a travel ban on her. Hoda Abd El-Wahab believes that this is related to case 173/2011, known as the foreign funding case against NGOs in Egypt, which was reopened in 2016. She was not formally notified of this order and has yet to be informed of any further action to be taken.
Hossam Al-Din Ali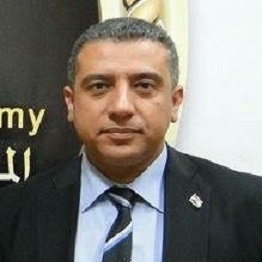 On 27 February 2016, the director of the Egyptian Democratic Academy, Hossam Al-Din Ali, was stopped at Cairo International Airport and barred from travelling to the United States. He was on his way to an international conference on ways to fight corruption. He discovered his travel ban at Cairo international airport, as he had not been notified of it.
Hossam Bahgat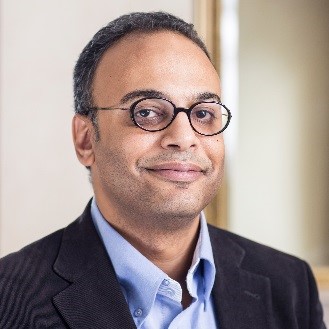 Hossam Bahgat is an Egyptian human rights defender and investigative journalist. He is the founder of the Egyptian Initiative for Personal Rights and a journalist for Mada Masr. He was arrested from 8 to 10 November 2015, summoned by military intelligence for 'publishing false news that harmed national interests and disseminating information that disturbed public peace'. He had written a series of articles concerning the army and military trials.
In January 2016, he was again critical of the Egyptian regime, when he argued that the 'level of repression now [is] significantly higher than it was under the Mubarak regime'.
In February 2016, he was prevented from traveling to Jordan in order to participate in a United Nations Economic and Social Commission for Western Asia conference on justice in the Arab world.
On 17 September 2016, the Cairo Criminal Court confirmed the order to freeze his personal assets.
Omar Hazek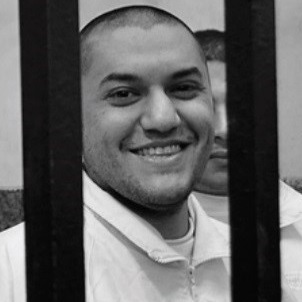 Omar Hazek is a human rights defender, a renowned poet from Alexandria and an honorary member of the Austrian chapter of PEN International. He has been an outspoken critic of the use of torture by the Egyptian police and of corruption in public institutions.
In 2013 he was sentenced to two years in prison for allegedly protesting without authorisation. He was released in February 2015 following a Presidential pardon
Hazek was on his way to The Hague to accept the 2016 Oxfam Novib/PEN Award for Freedom of Expression, the award is given annually to honour writers who have fought courageously for freedom of expression in the face of great adversity and despite the risk to their own lives. When he arrived at Cairo airport he was detained, questioned and later released after several hours of questioning, along with being given a travel ban.
In February 2017, Egyptian security services detained Hazek for hours in an unknown location.
Testimonies
Egypt: Seven Years after the Revolution, Zero Tolerance for Criticism
The following interview was made with Human Rights activist Mohammed on the current situation in Egypt.
The Egyptian Revolution in 2011 was the highest point of the Arab Spring. It could have been the opportunity for Egypt to move forward on Human Rights but unfortunately it looks like the result was exactly the opposite. What is your assessment of the situation on the ground?
You can't expect any improvement of the situation of human rights when you are governed by military rule.
It's a dark moment for human rights in Egypt. The government has zero tolerance for criticism, with over 460 media outlets and organisations currently blocked; tens of thousands are imprisoned because of their political activism; the judiciary is extremely politicized and instrumental; and the highest number of executions in Egypt's history are currently being carried out. Religious and gender non-conformists are also being targeted and arrested. The expenditure on arming is increasing, while the country is drowning in debt and economic crisis.
The complicity of Western governments in this is shocking: they are not only welcoming the Egyptian president to their meetings, while turning a blind eye to these flagrant violations, but they also keep providing the Egyptian State with arms and spying technologies.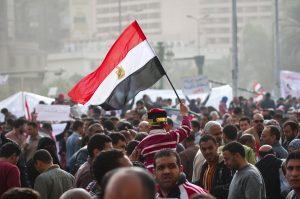 Click here to read the full interview
Video
The Referendum on Constitutional Amendments
Egyptian actor Amr Waked & researcher Claire Talon express their concerns regarding these amendments and their impact for Egypt's future.
About this Page
This information page is an initiative by EuroMed Rights to gather public support for
the release of all Egyptian activists currently held in prison
the end of growing harassment from the Egyptian authorities
Egyptian activists are striving for human rights, democracy and other fundamental freedoms, yet have been targeted since 2011 for their role in defending and promoting civil, political and economic rights. Due to their prominent contribution in initiating change, many Egyptian activists are being targeted, threatened, prosecuted in political trials and sentenced to long prison terms.
In Egyptian President Sisi's own words, "(…) there are many innocent people inside prisons, soon many of them will be released according to the available permissions" (declared on television on 22 February 2015)
This systematic crackdown on dissent must stop. All detained activists must be freed and this permanent harassment ended!
Take action and show your support and solidarity.
Every voice counts! Help us in getting as many as possible!
"Putting peaceful activists behind bars may give the authorities a feeling of control, but it's illusory – and it's certainly not the road to building a democratic political system."