By Dasha Afanasieva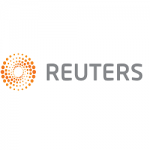 Turkish authorities on Monday arrested three prominent campaigners for press freedom, including the local representative of Reporters Without Borders (RSF), on charges of spreading terrorist propaganda, human rights groups said.
The arrests further stoked fears for media freedom in Turkey under President Tayyip Erdogan following a series of high-profile cases against opposition newspapers and broadcasters.
The three are RSF representative Erol Onderoglu, author Ahmet Nesin and Sebnem Korur Fincanci, president of the Human Rights Foundation of Turkey. A court ordered they be held in pre-trial detention after they guest-edited a newspaper on Kurdish issues and campaigned against efforts to censor it, said RSF and another group, EuroMed Rights.
A statement from European Union foreign policy chief Federica Mogherini and Enlargement Commissioner Johannes Hahn said the court decision "goes against Turkey's commitment to respect fundamental rights, including freedom of media. [READ THE ARTICLE]