What next for Democracy in Poland?
The Polish presidential elections, due to be held on 10 May, did not take place. According to the Central Election Commission it was "impossible to vote for candidates". Poland recently faced serious attacks against democratic pillars such as an independent judiciary, opposition parties, civil society organisations or the media.
Such a postponement can pose problems. EuroMed Rights talked to two civil society representatives to better understand the situation.
What will happen now that the Presidential election has been postponed?
EuroMed Rights talked to Anna Adamska – Gallant, a former judge from Poland and international expert on the judiciary, who listed the issues that might dot the democratic process. Read more.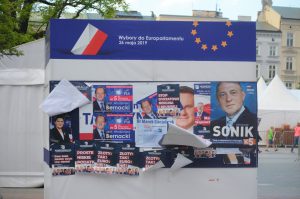 As the only registered organisation working on sexual and reproductive health and rights in Poland, the Federation for Women and Family Planning tries to help those in need while staving off the constant threats to its staff and physical premises. EuroMed Rights asked them what was at stake for Women's Rights in this election. Read more.