Migration and Asylum
Human mobility has steadily shrunken in the Euro-Mediterranean region over the past three years. So has the ability for CSOs in the region to promote and protect the human rights of migrants and refugees. From this perspective, the Covid-19 pandemic has all but strengthened an already existing trend towards blocking trans-border mobility, reducing access to asylum and protection for migrants and refugees, and increasing the use of forced returns and pushbacks across international borders.
With the proposal of its "Migration Pact" in 2020, the EU confirmed its perception of migration as a threat to its internal stability. In consequence, EU policy instruments and budgets focus, on one hand, on protecting EU borders and on the other hand, on developing collaboration with third countries both on migrant readmission and on controlling their own borders. EuroMed Rights' political goal is that migration and asylum rights are reinforced in the Euro- Mediterranean. Read more on this political goal.
Key publications
Recent results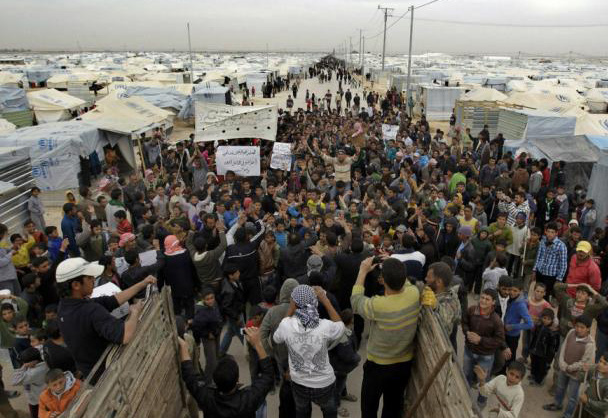 In 2021, EuroMed Rights pursued its remote work with members of the Migration and Asylum Working Group despite difficulties related to the COVID-19 pandemic. The Working Group collaborated on documentation, monitoring, networking, capacity-building and advocacy. 
On advocacy, in April 2021 EuroMed Rights was invited by Renew Europe – a European Parliament political group whose position on Migration and Asylum does not always align with EuroMed Rights – to take part in the 7th shadow meeting on the Amended proposal for a Regulation establishing a common procedure for international protection in the Union. EuroMed Rights used this opportunity to present recommendations to key actors on an important legislative aspect of the EU Pact on Migration and Asylum. In the same vein, in March and June representatives of the Spanish and Belgian parliaments held online meetings with EuroMed Rights and its Spanish and Belgian members respectively, to listen to our recommendations on the EU Pact. 
EuroMed Rights and its members have advocated tirelessly with the EU and its member states to include an impact assessment to enhance the protection of migrant and refugee rights in the EU Pact. Absent the inclusion of such an impact assessment by the European Commission, in May EuroMed Rights published a report showing a simulation of the impact that the EU Pact would have on first-arrival countries such as Italy, Spain and Greece. On 12 August, the European Parliament published its Horizontal Substitute Impact Assessment of the European Commission's New Pact on Migration and Asylum, citing several passages of EuroMed Rights' report. The European Parliament's impact assessment came to the same conclusions as EuroMed Rights' analysis in terms of human rights violations, reduced access to rights, guarantees and access to asylum for migrants and refugees. 
EuroMed Rights also brought its communication work on migration to a new level. Key European and Middle Eastern media requested interviews with EuroMed Rights as an expert source. Around 30 interviews were given in 2021, many of them live, covering the full range of media platforms (radio, TV, newspapers). The interviews enabled EuroMed Rights to enter the voices and positions of civil society organisations into the public debate, thus providing a human-rights based narrative on migration and asylum. 
Working group
The Migration and Asylum Working Group brings together over 20 experts from 17 countries in the Euro-Mediterranean region. It is the resource hub for implementing as well as providing strategic, technical and professional input to the programme. By connecting civil society organisations across the Mediterranean, the Working Group contributes to amplify their voices with decision-makers and media.