About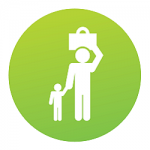 EuroMed Rights aims to closely monitor policy developments impacting on the rights of migrants and refugees in the Euro-Mediterranean region with a particular focus on the EU's role in promoting these rights or, conversely, in jeopardising them. The Network strives to ensure that the European Union and its Member State's relations with partner countries in the South/East Mediterranean region are favourable to the rights of migrants and refugees including with respect to access to mobility for all, both in law and in practice.
The announcement by the European Union of a "new approach to a new neighbourhood", in the wake of the 2011 uprisings, has mostly translated in Euro-centred and security-geared cooperation terms. These trends have dramatically accelerated in 2015 through the adoption of the EU's Agenda on Migration, a pure "bargain on human lives" (EU/Turkey cooperation) and a "war on migrants and refugees".
Despite some promising legislative reforms in the region, e.g. the regularisation policy in Morocco, anti-racism law in Tunisia, the situation remains fragile in the absence of systematic and effective human rights mechanisms. The shrinking space for civil society, militarisation of borders (e.g. Algeria/Morroco) and mass population displacement from Syria or Libya have gradually pushed the question of universal rights back at the bottom of the political agenda, especially for foreign nationals.
Read our report: EUROPEAN AGENDA ON MIGRATION MISSED OPPORTUNITY TO PROTECT RIGHTS AND SAVE LIVES [19/05/2015]
Executive Committee political referents on Migration & Asylum: Radostina Pavlova
Executive Committee resource persons on Migration & Asylum: Sara Prestianni and Catherine Teule



Since 2015, Euromed Rights has coordinated the Frontexit campaign with the Migreurop network.

The Frontexit campaign was launched in 2013 by over 18 NGOs based in Europe and Africa and aims to monitor and denounce the human rights impact of the EU's border management agency Frontex. The campaign calls for the annulment of the agency's regulation.
LATEST EVENTS
December 2018: sub-regional networking meeting of local civil society organisations working on the rights of refugees in Jordan, Lebanon and Turkey, Beirut (Lebanon)
November 2018: Migration & Asylum Working Group meeting in Nicosia (Cyprus) – Public session on ''Access rights for migrants and refugees in Cyprus: from action on the ground to policy change'', co-organised with KISA (EuroMed Rights member)
October 2018: participation of EuroMed Rights members in the 2018 SABIR Festival co-organised by ARCI (EuroMed Rights member) in Palermo (Italy)
July 2018: regional civil society seminar on the rights of migrants and refugees in the Maghreb countries, Casablanca (Morocco)
April 2018: participation in the 28th session of the UN Committee on the Protection of the Rights of All Migrant Workers and Members of their Families as part of the review on Algeria, with the National Autonomous Union of Public Administration Staff – SNAPAP (EuroMed Rights member), Geneva (Switzerland)
March 2018: Migration & Asylum Working Group meeting in Sofia (Bulgaria) – Public Event "Another perspective on the EU Migration debate: Bulgaria and the Euro-Mediterranean region", co-organised with Centre for Legal Aid – Voice in Bulgaria (EuroMed Rights member)
March 2018: Public Event – Panel speaker (La Cimade representing the Frontexit campaign) at the international symposium "From Frontex to Frontex : steps towards a European Border and Coast Guard service", Grenoble (France)
November 2017: Migration & Asylum Working Group meeting in Beirut (Lebanon). Roundtable in the presence of the EU, UN and Lebanese officials as well as CSO representatives: "The Syrian refugee crisis: milestones for structural change?"
October 2017 : Workshop provided to diplomats from across the Mediterranean on the role of civil society in establishing and implementing public policies respectful of the rights of migrants and refugees
July 2017: Participation in the EU- Civil Society Forum South Neighbourhood, Brussels (Belgium)
June 2017: Public Event – Panel speaker on "Hospitality towards refugees in Tunisia" at the occasion of the International Refugee Day in the context of the cultural events organised during the Tunisian Cultural Spring, Paris (France)
June 2017 : Regional civil society seminar on EU's external cooperation processes on migration & Asylum, Brussels (Belgium)