Women's rights and gender justice
Discrimination based on gender and sexual orientation, and violation of women's rights have persisted in the Euro-Mediterranean region during the past three years. Across the region, new political movements, rejecting the legality and applicability of international human rights framework ensuring the human rights of women and LGBTQI+ persons, have emerged. Recent studies suggest that women in the Southern and Eastern Mediterranean region continue to experience gender-based violence more often than anywhere else in the world.
The EU and member states have adopted the European Strategy for Gender Equality 2020-2025 and the European LGBTIQ Strategy 2020-2025, as well as the EU's Gender Action Plan (GAP III), which cover the EU's external action in third countries, i.e., the MENA. Furthermore, the Istanbul Convention on preventing and combating violence against women and domestic violence is open to non- EU countries. EuroMed Rights aims at promoting and participating in advancing gender equality in the Euro-Mediterranean region. Read more on this political goal.
Key publications
Recent results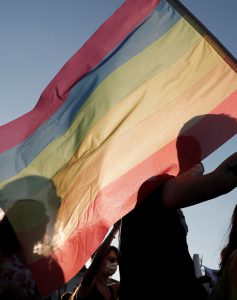 Can one use the COVID-19-related limitations to reorganise ways of working? In 2020, EuroMed Rights' Women Rights and Gender Justice programme did just that and achieved significant policy changes. Instead of holding its regular Working Group meetings, the programme set up four smaller taskforces. This new, more agile, format increased member inclusion, helped focus our work and gave a new dynamic to the Working Group members.
A key result came in November 2020 when recommendations issued by one of these taskforces were included into the third EU Gender Action Plan. This document, known as GAP III, sets out a policy framework and priorities on gender equality for the EU to follow in its external affairs from 2021-2025.
Members of EuroMed Rights' taskforce had analysed GAP II and drew on members' experiences of its implementation, its impact and shortcomings. Among the recommendations they proposed, the EU included the following in its GAP III: political support to civil society, in particular in contexts of shrinking space; an intersectional approach to the GAP III; strategic political support for CSOs; promotion of women's economic and social rights; creation of spaces for dialogue with women's rights organisations; and the improvement of transparency and communication on the GAP III.
The work of the taskforce increased members' knowledge of the importance of the GAP III, enhanced their skills and confidence, and helped them build partnerships with EU field delegations to advocate for gender equality in Brussels but also domestically.
Working group
Since 2004, EuroMed Rights has brought together women's rights organisations from the North and South of the Mediterranean on an equal footing. The group's work is based on four axes: networking and capacity building; monitoring and documentation; advocacy; and crucially solidarity.