About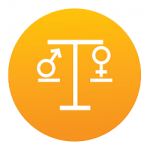 Despite the progress accomplished by international bodies in defending and promoting women's fundamental rights, these rights are still not respected all over the world. Within the Euro-Mediterranean region, the environment – social, political, legal, administrative, economic and cultural – is characterised by deeply entrenched inequality between men and women.
Regardless of improvements made since the 1970s, particularly with respect to women's literacy levels in the Middle East and North Africa, these gains have not yet resulted in an increase of their public participation. Due to discriminatory laws and policies that still affect the civil, political and economic rights of women, their participation in public life, including in the labor market and in political and parliamentary life remains among the lowest in the world.
Moreover, violence rates against women and the climate of impunity for such violence remain alarming. And although we often think about Europe as a champion of women's rights, important obstacles and challenges to equality still hinder the path of European women towards equality.