Economic & Social Rights
The realisation of economic, social, and cultural rights has not improved in the Southern and Eastern Mediterranean over the past three years. The region remains one of the most unequal in the world with the top 10% of earners sharing roughly 60% of the national income. Women, youth, the elderly, vulnerable groups, and minorities are particularly exposed to these inequalities. In the MENA region, a combination of misguided policies, negative cultural stereotypes and internationally encouraged structural adjustment programmes continue to preserve existing inequalities and compromise labor rights.
The EU has a responsibility for this state of affairs, notably by failing to properly involve civil society in trade negotiations and investment agreements. EuroMed Rights' political goal is that the implementation of economic, social and cultural rights is enhanced in the Euro-Mediterranean region. Read more on this political goal.
Key publications
Recent results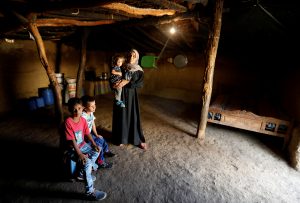 In 2021, EuroMed Rights established a new work track focused on supporting social movements. This materialised through a collaboration with Action Aid to inform civil society through an online event how to best learn from and support social movements. This activity was followed up by a mapping of key actors and youth movements across the MENA region, which will be pursued in 2022. 
This extension of activities led to a membership expansion as the Working Group on Economic and Social Rights was reinforced by the participation of two Jordanian organisations (Ahel and the Phenix Centre for Economics and Informatics Studies), who had expressed an interest in working with EuroMed Rights on grassroots and social movements. 
Beyond these activities, the Working Group continued its networking and communication activities. This materialised through joint data collection exercises led by EuroMed Rights together with its members. One example is the work done with Turkish and Moroccan members together with EuroMed Rights on the International Day for the Eradication of Poverty (17 October): members published a series of factsheets containing qualitative and quantitative data aimed at highlighting and denouncing the socio-economic discrepancies in their respective countries. 
Working Group
The Economic and Social Rights Working Group provides a platform for international and national organisations to develop joint activities addressing key socio-economic rights concerns. The group fosters networking and capacity building, while developing monitoring, documentation and advocacy objectives.