Economic & Social Rights
The programme aims to analyse and remind States of their responsibilities when implementing economic and social rights, particularly when it comes to the impact of macro-economic, investment, trade and fiscal policies.
With this recently established programme, EuroMed Rights formalises its long-standing experience with monitoring and strengthening socio-economic rights in the Euro-Mediterranean region, and develops its capacity to monitor policy developments and corporate activities impacting socio-economic rights more closely.
EuroMed Rights' most recent publications and the list of members related to this programme are available in the column on the right-hand side of this page.
Key publications
Recent results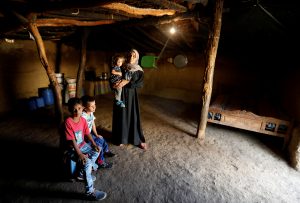 Since the official launch of its Economic and Social Rights (ESR) Working Group in 2019, EuroMed Rights has gathered 30 members and key associations to work on four issues, namely: 1) the role and responsibilities of the state in implementing economic and social rights, 2) new social movements, 3) the impact of macro-economic and fiscal policies, as well as 4) EU trade policies on economic and social rights.
Despite the pandemic, the ESR Working Group quickly paced up by coordinating a written response to the EU's consultation of the EuroMed Association Agreements that will lay the foundation for future trade agreements between the EU and MENA countries.
Collaboration on economic and social rights also led to increased partnerships. For instance, Working Group members worked with Danish NGOs on a joint shadow report informing Denmark's 2021 Universal Periodic Review at the UN Human Rights Council. Collaboration also took place with Oxfam International, Belgian NGO CNCD 11.11.11 and the Center for Economic and Social Rights under the shape of joint webinars and trainings.
Several of these webinars and trainings were attended by leading economic and social rights experts as well as EU and member state officials, attesting the importance of this programme within the work done by EuroMed Rights.
Working Group
The Economic and Social Rights Working Group provides a platform for international and national organisations to develop joint activities addressing key socio-economic rights concerns. The group fosters networking and capacity building, while developing monitoring, documentation and advocacy objectives.