About
The Centre for Peace Studies (Croatian abbreviation: CMS; English abbreviation: CPS) is a non-governmental and non-profit organisation promoting non-violence and social change through education, research and activism. CPS grew out of various forms of direct peace-building in western Slavonia (Volunteers' Project Pakrac, 1993-1997). It was founded in 1996 in Pakrac and formally registered in Zagreb the following year. CPS operates through three compatible programs: Asylum, Integration and Human Security, Peace Education and Non-violence Affirmation, and Combating Inequalities. In our work in all programs we combine several approaches – research, education, public actions, and work on public policies, advocacy and public campaigns.
Coverage
Croatia
Fields of Work
Asylum, integration and migration; peace education and non-violent action; fight against inequality.
Main Activities
Direct support in integration, legal aid in asylum and migration files, trainings, advocacy, research, strategic litigation.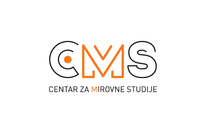 Contact Person : Tea Vidovic
Member Since : 1 Jun 2021