Humanitarian workers in Gaza: stories from a never-ending crisis
As 19 August marks World Humanitarian Day, three humanitarian workers who are dedicated to improving Palestinians' lives in Gaza reflect on what their commitment has meant from a personal and professional level. Mohammed Aghaalkurdi, a young doctor working with Medical Aid for Palestinians (MAP), Khaled Abu Sbeitan and Gharib Al Sinwar, field workers for Al Mezan, are among those who work relentlessly to support and relieve Palestinians in Gaza from their suffering and document human rights violations.
Recording stories, documenting violations
Behind each casualty and injury are personal stories. Any effort to bring justice to victims needs close and reliable monitoring and documenting, and human rights organisations are dedicated to shed light upon these violations. Al Mezan field workers have been at the forefront of this task since the outset of the Great March of Return. Khaled Abu Sbeitan, a field worker for Al Mezan in Gaza City, recounts his experience:
"On 14 May 2018, during the Great March of Return protests, I was at Al Shifa Hospital documenting the names and numbers of the killed and injured person. I can still hear the screams of women and children. I remember doctors rushing to help the injured ones and feel the pain of victims' families."
The detailed and thorough documenting of rights violations is a cornerstone of human rights work. Indeed, testimonies collected by field workers can help measure the scope and extent of the violations. This slow but essential work provides vital information to bring justice to victims, without which any effort to do so would be impossible. This work also provides a place for victims, their families and friends to be listened to; an essential asset in a context that rarely gives them a personal space.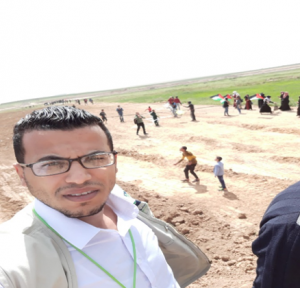 Delivering health services daily: a human rights victory
In the Gaza Strip, delivering health on a daily basis is a major human rights victory. Medical Aid for Palestinians (MAP), an organisation supporting the development of healthcare systems for Palestinians living under occupation and refugees, works with the Al Shifa Hospital and other Gaza health facilities.
The Great March of Return led to an intense need for surgery and treatment of complex limb injuries due to gunshot wounds caused by Israeli snipers. Mohammed Aghaalkurdi, a young doctor working with MAP, explains:
"Following the military offensive on Gaza in 2014, MAP began a project to support the treatment of complex limb injuries. In 2018, the limb reconstruction project was scaling down having established two well-defined, sub-specialised limb reconstruction units. However, MAP decided to expand the project's activities to respond promptly to the needs of patients."
In such a difficult context, MAP and other health organisations have been instrumental in meeting people's right to health.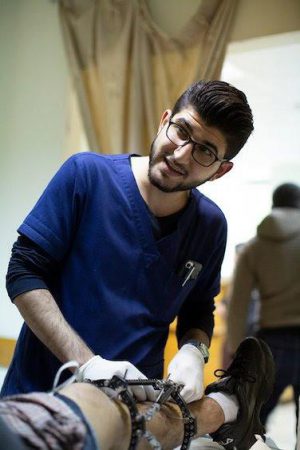 COVID-19: another obstacle for humanitarian workers
In their work, humanitarian workers like Mohammed make sure that patients' information is accurate, that training is organised and that life-saving material is ready to be used.
However, Mohammed says "the last shipment entered Gaza in February 2020, and at the moment, our stocks are lacking essential drugs and medical items leaving many patients in need."
According to the UN Office for Coordination of Humanitarian Affairs (OCHA), Gaza has registered 81 cases since the beginning of the COVID-19 pandemic. Nine cases are still active, and one death has been associated to the virus. The extremely restricted freedom of movement in and around the Gaza Strip explains why COVID-19 cases have remained relatively low.
However, this does not mean the global pandemic has had no effects in the life of Palestinians in Gaza. For example, MAP's limb reconstruction unit has seen its operations shrink.
Mohammed explains that "local outpatient clinics were closed, and elective surgeries were postponed, leaving dozens of patients waiting in-line for medical care."
By contrast, MAP has rapidly adapted its work to meet the needs of people in Gaza, delivering essential drugs and disposables for COVID-19.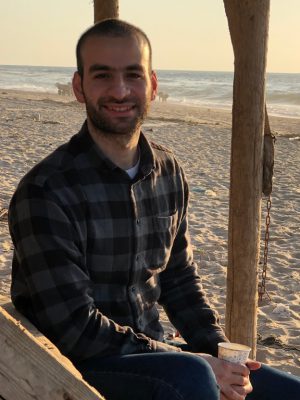 The heavy toll paid by humanitarian workers
As a young medic working with MAP, Mohammed has had to learn to practice medicine in difficult circumstances. In the summer of 2014, during the seven-week long conflict in Gaza, he was volunteering at Al Shifa Medical Complex.
He recounts that "the emotional burden was unbearable but the physical impact on the patients was huge as well."
The crucial work that humanitarians such as Khaled or Mohammed carry out is utterly affected by the same human rights violations they document or try to relieve. Gharib Al Sinwar, a field worker that joined Al Mezan in 2005, had to research and document the impacts of the 'Cast Lead Operation' on its first day in 2008. While doing so, Gharib was already aware that his sister's house was bombed and that his nephew had died.
The continuous exposure to injustice and grief takes an irremediable toll on humanitarian workers. As Mohammed points out "it seems quite strange and perplexing that we are still attached to life."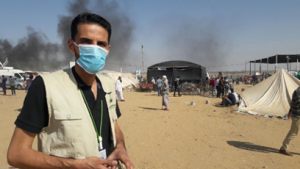 Background read: Gaza, the longest humanitarian crisis

In 2020, the Gaza Strip continues to endure one of the longest protracted humanitarian crises in the world. Thirteen years since the start of an illegal closure, the untenable situation continues to prevail. Three major Israeli military offensives and over half a century of military occupation compound the challenges and continue causing widespread suffering and despair.

As a result of Israel's use of force against protesters – including live ammunition, tear gas and rubber-coated steel bullets – Palestinians in Gaza decided, on 30 March 2018, to launch a world call to put an end to this man-made catastrophe. So that their basic rights would be recognised, they started the Great March of Return (GMR). By late December 2019, more than 200 had already lost their lives and more than 19,000 had been injured, according to human rights organisation Al Mezan.

As of early 2020, the unemployment rate was at 45.5%, with youth unemployment soaring to 64%. Almost half of its population lives under the poverty line, with 68.5% of households having problems to secure food every day. The two million people living in Gaza are exposed to largely unsafe water, limited electricity and expansive restrictions on freedom of movement. The complex system reigning over health permits for those seeking vital medical care outside Gaza poses serious risks to life and well-being. On top of that, hospitals lack adequate resources and face chronic shortages of medical supplies.
Palestinian Voices, the story of Suhaib Elayyan