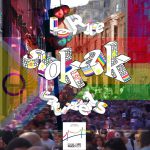 In Turkey, LGBTI+ people undergo daily discriminations, targeted by the conservative AKP government. This situation will get worse with Turkey's withdrawal from the Istanbul Convention. Despite Pride banning, clashes, arrests, giving up is not an option! Meriç G. Doğan is a member of the Istanbul Pride Organisation Commitee.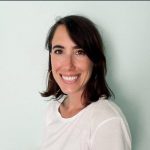 March 2021 marks the third-year commemoration of the Gaza's Great March of Return in which hundreds of protesters were killed and thousands wounded by the Israeli army. Nuriya Oswald of Al Mezan Center for Human Rights highlights the need and the way forward to obtain accountability for these crimes
Episode #2
Amina Cheballah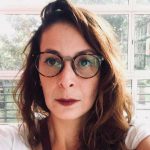 Amina Cheballah, an Algerian feminist and member of the organisation Tharwa N'Fadhma N'Soumeur, highlights the participation of women in Hirak protests as well as the challenges facing the Algerian feminist movement. [Podcast available in French].
Episode #5

Souad Khallouli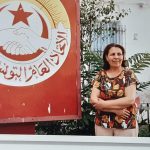 In Tunisia, wage inequality and gender discrimination are major challenges, especially in the agriculture. Legislative keys exist, as explains Souad Khallouli, union activist and project manager on social and solidarity economy at the Union Générale Tunisienne du Travail (UGTT). [Podcast in French]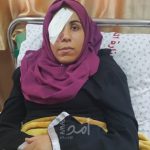 يصادف اليوم الذكرى الثالثة لمسيرة العودة الكبرى، وهي تظاهرات أسبوعية تقريباً في قطاع غزة بمحاذاة السياج الذي يفصل القطاع المحاصر، والتي قُتل خلالها مئات المتظاهرين وجرح الآلاف على يد الجيش الإسرائيلي. مي ابو رويضة، شابة فلسطينية من قطاع غزة، فقدت عينها بعد اصابتها برصاصة مطاطية اطلقها الجيش الاسرائلي اثناء مشاركتها في تلك المسيرات، تروي لنا تجربتها المريرة مع الاصابة.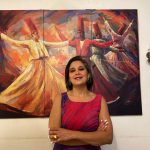 Egyptian women human rights defender and founder of Nazra for Feminist Studies, Mozn Hassan, talks to us about her experience of the 2011 revolution and the challenges facing the feminist movement in Egypt.