Article 26 – Protection and support for child witnesses of violence

Article 60 – Gender-based asylum claims

Article 38 – Female Genital Mutilation

Article 8 – Financial Resources

Article 24 – Telephone helplines

Article 25 – Support for victims of sexual violence
The Istanbul Convention in brief
Violence is not fate, it is a cause and a consequence of historical inequalities between women and men.
We are in the 21st century and yet, whether in the private sphere or the public sphere we witness unacceptable acts of gender-based violence on a daily basis. However, a Convention by the Council of Europe specifically targeting violence against women and domestic violence was established on 11 May 2011: 'The Convention on preventing and combating violence against women and domestic violence.'
Legally binding for the countries that ratify it, the Istanbul Convention addresses all forms of violence against women, including domestic violence. It also offers practical insights on how citizens and NGOs can bring about real change.
Monitoring the implementation of the Convention
In order to assess and improve the implementation of the Convention by the States, two distinct bodies are interacting ; the Group of Experts on Action against Violence against Women and Domestic Violence (GREVIO) and the Committee of the Parties, which is composed of representatives of the Parties to the Istanbul Convention.
NGOs can turn to the GREVIO to address their reports, observations and alerts about serious, expanded or recurrent acts of violence, which should be covered by the Convention.
The four Pillars
Prevention

Treatment programs for perpetrators;
Involving media and private sector in eradicating gender stereotypes;
Teaching material for education programs

Protection

Emergency restraining orders for perpetrators;
Easy accessible and adequately distributed shelters and crisis centres;
24/7 telephone helplines

Prosecution

Clear definition and criminalisation of all forms of Violence against women;
Elimination of "honour" as a form of justification

Policy Integration

Joint action by different actors: NGOs, Parliaments,local authorities, police, etc.;
Appropriate financial and human resources for implementation
Read more about the Convention
What is going to change ?
Education
& training

Step up awareness-raising and improve skills of professionals working in the field

Shelters

Easy accessible and adequately distributed shelters and crisis centres

Helplines

Member States are obliged to ensure state-wide 24/7 telephone helplines available free of charge

NGOs

Greater political and financial support for their work. Key role in monitoring the implementation of the Convention by the States

Children

Extend the measures of the Convention to children, who can be severely affected, both as direct victims or as witnesses

Migrant Women

Victims of violence will be entitled of international protection: obligation to recognise gender-based violence against women as a form of persecution
Video: "Violence is not fate, it is made"
The Istanbul Convention by Country
The Istanbul Convention was open to signature on 11 May 2011. As of October 2016, it has been signed by 42 countries and ratified by 22; it is open for ratification also from non-members states of the Council of Europe (such as Tunisia, Morocco etc.).
Map of signatures and ratifications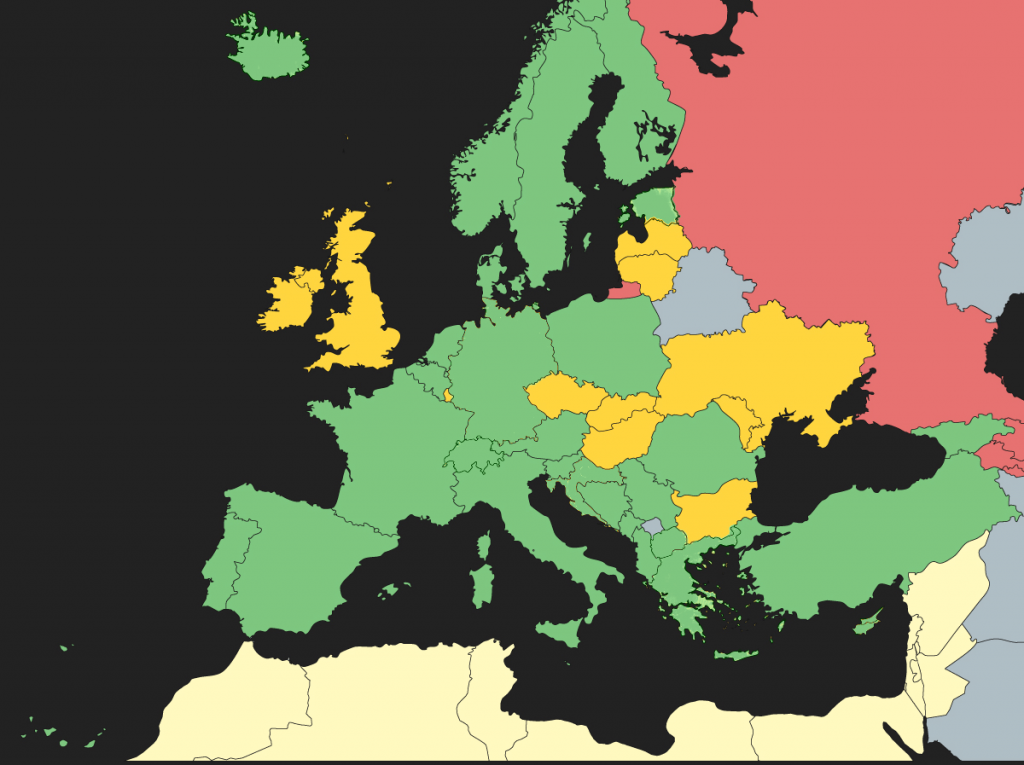 Our focus countries
What you can do on the ground
The 3919 is since 1 January 2014 the reference national phone number destined to women victims of all forms of violence (domestic, sexual, work-related, FGM, forced marriage, etc.). This free phone number was first installed by the French organisation FNSF (Fédération Nationale Solidarité Femmes) in 1992.