Egypt: Women Human Rights Defenders Treated as Enemies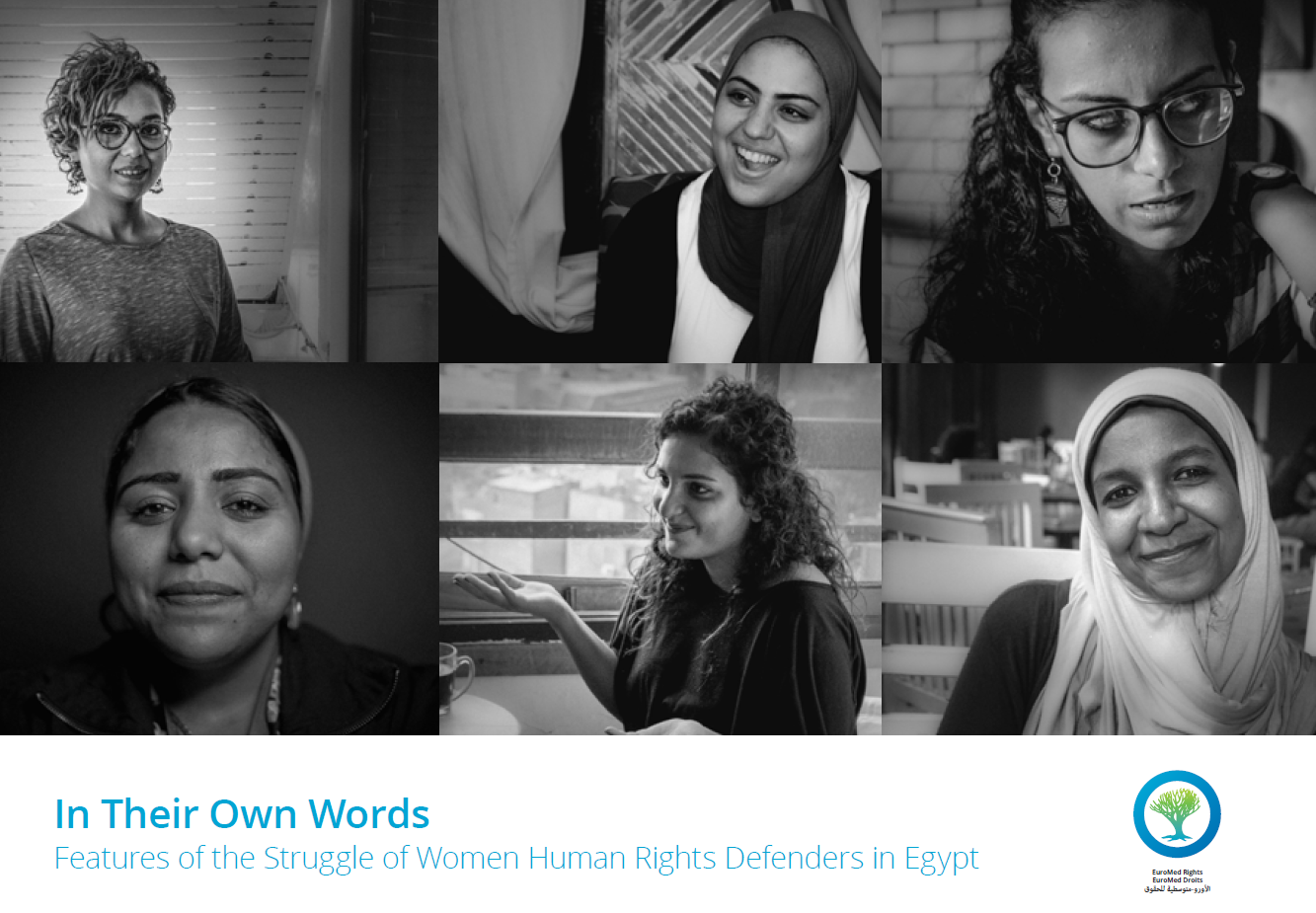 On the occasion of the sixth anniversary of the Egyptian revolution of 25 January 2011, EuroMed Rights launches the report "In Their Own Words – Features of the Struggle of Women Human Rights Defenders in Egypt", which highlights the immense obstacles faced by women human rights defenders (WHRDs) in Egypt since 2011.
WHRDs are attacked for who they are – their gender identity, and for what they do – fighting for human rights, making them specifically vulnerable to some attacks in an environment where they question fundamental assumptions about gender roles in society.
International interest in WHRDs in Egypt started at the outset of the revolution of 25 January 2011, when Egypt's women, who took the streets, were subjected to mob sexual assaults, harassment or rape, hampering them from participating in peaceful public actions. That year, an organisation called Nazra for Feminist Studies started publishing reports documenting and analysing the patterns of violations of the rights of WHRDs during the revolution.
Today, Nazra and other feminist organisations' work, such as the Center for Egyptian Women's Legal Assistance, is being severely hampered by the authorities, which target them with harassment measures, including politically-motivated trial n° 173/2011, travel bans and asset freezes. A very restrictive NGO law which would effectively eradicate independent civil society is currently in the hands of the presidency for ratification.
In order for Egypt to realise its full human rights and democratic potential and for the hopes of the 2011 revolution to be realised, human rights defenders of all genders must be allowed to conduct their work freely and not be threatened, prosecuted and sentenced to long prison terms. Human rights defenders are not enemies; they are initiating the change, striving for a better future.
Read the full report here.
See also our campaign "Stop Harassing Human Rights defenders in Egypt!"